Hey
I'm up to my current mischief again, and I made a new tag!  Whoohoo! Anyone ever watch book trailers? I originally thought to include them in my reviews, but not all book trailers are as awesome as the book itself because they tend to change how we perceive the book. Now I want to know what you think of them!
Rules:
Link back to original post by the creator
Thank and link back to the person who tagged you
Include book trailers for 5 different books you already read and discuss what you think about it
After do 1 book trailer for a book you haven't read and discuss
Tag 6 other bloggers, don't let the tag die!
Let's get on with this shall we?
#1 Clockwork Angel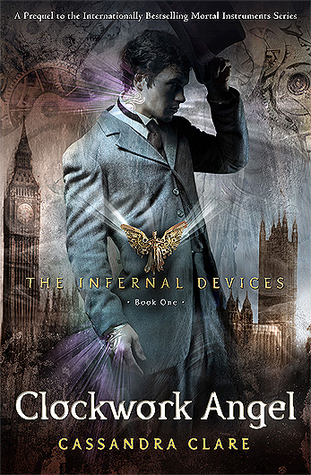 Well, I still found myself smiling over this because, c'mon! It's one of my favorite series, how can I not? I could've done without the narration, but that's what all book trailers have, so I'm not really complaining. It's pretty cool, you have to admit. 😀 Cassie Clare you've done it again!
#2 Illuminae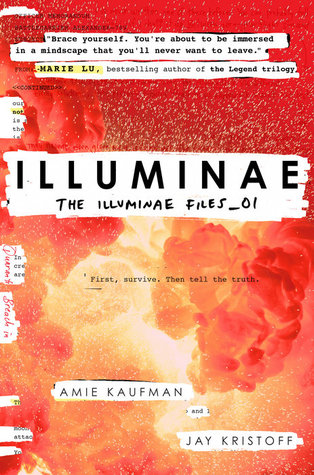 I found two trailers so I'll go above and beyond and put both of them here.
First one: This one is really cool. Suspenseful? Check. High interest factor? Check. I liked this one too, the voice over was great and the graphics were pretty. I think it would really draw readers in.
Second one: This one I'm not to crazy about, just because this isn't really how I imagined Ezra sounded like and the message this trailer sent for the book might not be clear for those who haven't read it.
#3 Jackaby
I love the music!! This is actually my type of movie soundtrack music I normally listen to. The pictures give off an eerie feel, which isn't really the book at all. I found the book itself magical and wonder filled, the mystery was also suspenseful but fun because of the characters. I feel the book was summed up well in this, *hmm* *nods head* no argument there. And it's a pretty good trailer that's made from iMovie (it says it was created off of it at the end), well at least in my experience with iMovie.
#4 Zeroes
I started to fangirl when Fall Out Boy came on. You won me over with Fall Out Boy. No but really, even if it wasn't flashy and all, it summed up the characters pretty okay. My only bits of criticism is that editing wasn't very pretty, the text was ill-timed, and the music was a bit misplaced. Also the trailer might have been a bit confusing for those who haven't read the book.
#5 Falling Kingdoms
This was okay. I liked the music and the animations but they message of the book in this trailer was vague. A bit more detail would have been nice.
A BOOK I HAVEN'T YET READ: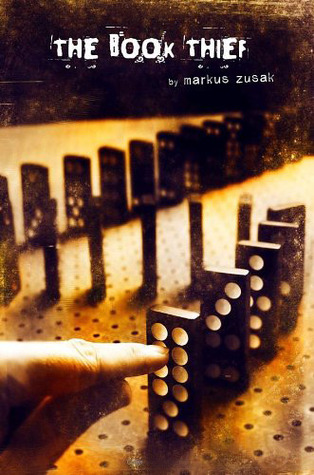 I'll read this soon, because it's one of the required books for school, but I'm still excited for it. I've heard many great things. 😀
The trailer gave me an idea of what this book is about, but nothing more than just an idea. It's still a good trailer though. I liked the effects and music that went along with it, those stuff set a good mood for the book. Overall, it's not a bad trailer. 3.5/5.
Tag
Casey @ AdoptaBookAUS/Sam @ RiverMoose-Reads/Sophie @ Book Wish/Maya @ Book Dragon 1017/Jasmine @ How Useful It Is/Alex @ Whimsy Pages