Thank You!
I want to thank Katlyn @ Everything Under the Sun for nominating me for this award! I don't get nominated a lot for this award in particular so I'm extremely happy. Thank you!!! 😀 Also go make sure to check out her blog, it's so pretty!
Rules:
It's always proper and the right thing to do, when you receive something from someone, you thank them. It's the same with this award. You can link the blogger who presents the award blog in the post you use to fulfill the requirements of the award.
Answer the award questions that will be listed below.
Write a Fifty Word Story, because it's fun.
Award five or more bloggers with this Award.
Ask them a question of your making, you'll like them to answer.
Put up the award image badge on your blog via image widget.
---
Award Questions
A book you started but never finished but want to finish. What stopped you from continuing to read it?
I was bored during the end of the school year last year, and borrowed The Haunting of Sunshine Girl from a teacher. I only had the chance to read the first three or so chapters before I had to give it back.
It was an okay book, I'm not too crazy about finishing it but it would be nice to.
(I just silently screamed because there is a spider on my laptop and it ran away somewhere. I'm afraid it'll come back, I hate spiders. 😖)
What elements attract you to a book, which makes you need to read it?
The characters (main or side), sometimes the plot, anything to do with love (I'm a sucker for it sorry), and magic.
Which books do you prefer, e-copy or hard copy?
E-copy, because I tend to be more dedicated to books that are on my mobile devices. I still like hard copy, but be warned it'll take longer for me to finish.
What book are you currently reading or going to read?
I have lots of books that I'm currently reading, but I have one that I will be reading for awhile.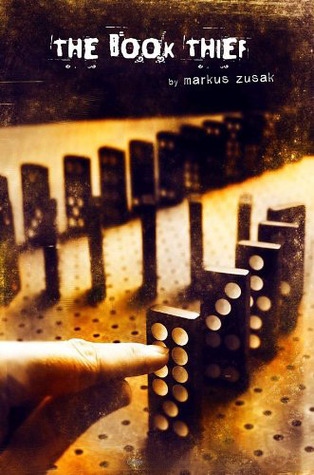 I will be reading The Book Thief for class, but I'm still excited for it. 😀
Is it fair to judge a book by its film?
No, the film, most of the time, is nothing like the book. It's not fair to judge a book or manga from a bad anime or movie.
What book did you badly judge by its cover and end up loving?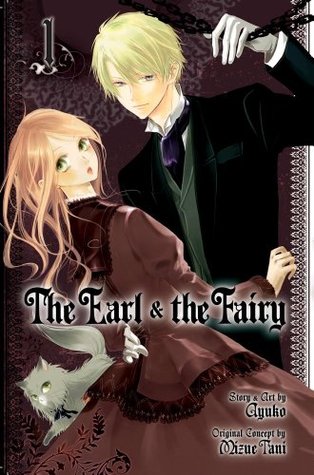 I did like the cover to The Earl and the Fairy, but when I first saw it I went, "I don't think it's for me." However I ended up really liking this short series. (There's only 4 volumes, and the ending didn't conclude everything—there could easily be more books.)
Which book character have you felt the most kin with and able to relate with?
My answer is still Lily from P.S. I Like You. We're both music nerds (except I'm more with soundtracks for movies/TV shows/anime) and are really clumsy. She's one of the most relatable YA characters I know.
---
Katlyn's Question
What YA book do you wish they'd accurately make into a movie?
I know this is already a movie, but Miss Peregrine's Home For Peculiar Children. The movie is okay if you haven't read the book (I watched it first) but it's terrible at accuracy.
Emma is supposed to have fire, and I think it was Olive who could fly. Also Olive is a young girl, not a teen, and Enoch is supposed to be young too.
---
50 51 Word Story
There was once a boy in love with the sky. He flew day and night in his tiny plane, and adored the view from above. Then one day he met a girl in love with the sea. The boy loved her so much he gave up flying to be with her.
It ends happily, I assure you. 🙂
---
My Question
How do you organize your bookshelf?
I Nominate:
The Sassy Book Geek/Anjie/Maya/Sophie/Ava
Follow Me