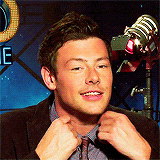 Thanks!
I'd like to thank the amazing Ash @ Once Upon a Bookshelf and Arianna @ Living In Fiction for nominating me!! Go check out their blogs!
So sorry that this is late!!
THE RULES
Show the award on your blog (image widget) (I'll do it on blog awards widget)
Thank the person that has nominated you.
Share 7 different facts about yourself
Nominate 15 (9) blogs of your choice *ERMAGERSH*
Link your nominees and let them know of your nomination (pingback/hyperlink)
7 Facts
I can play Bohemian Rhapsody on flute! Thank you marching band! 😀
I now have a bookshelf, yay!! Not all of my books quite fit, but I'll make it work.
My worst subjects right now are science and french. I'm just naturally bad with both of these, soon math will join in on the fun.
I wear an alarming amount of black clothing. I get a bunch of fandom t-shirts from Hot Topic and they just happen to be black. But the rest of my closet is colorful.
I wear glasses. They also happen to be black (and pink). I'm far-sighted so I need them to see the board at school.
I usually say weird things to break silence. The most common thing I do is say, "Doop Doop." Making food – Doop Doop. Cleaning – Doop Doop. In front of people – Doop Doop. It's just an odd habit of mine.
I am sadly not an anime/manga fan. There will come a time when I'll enjoy a good manga recreation of my favorite series (*cough * Clockwork Princess *cough cough*) or a good movie that happens to be anime, but I've never really watched or read a bunch to be a hardcore fangirl.
Nominees!!
Annike and Zoe @ Twin Tales/Girl Who Reads/Carrie @ Cat on the Bookshelf/Emily @ Emie's Nook/Arianne @ Beyond Chapters/Hiba @ fictionalwritingsandi/Sue and Imogen @ doddyaboutbooks/Sam @ onebookishgirl/Kay @ Coffee. Read. Review. Repeat.