Thank you!
Hello! I'm here again with another award! This time I was nominated by Sam @ RiverMoose-Reads! (Click the link to see her first post where she tagged me, to visit the second, click here.) Thank you again for tagging me!
Rules:
Thank the person who nominated you in a blog post and link back to their blog.
Answer the 11 questions sent by the person who nominated you.
Nominate 11 new blogs to receive the award and write them 11 new questions. (Let's be realistic, I'm probably nominating 3 or 4)
List the rules and display the Sunshine Blogger Award logo in your post and/or on your blog.
---
Sam's Questions
(I'll be doing double the questions cause I was nominated twice. 😊)
What's a series with a cover change you love? A series with a cover change you despise?
A series?
Well, the only one I can think of with a major cover change is TMI,. I prefer the change to the old ones. 🙂
Most currently anticipated book?
I wouldn't say it's my "most", but it's the first thing that popped into my mind.
What book on your physical TBR causes you the most shame?
Oh why great question? Why must you do this to me?
I have no idea when I'll have time to read all these to be honest. 😅 This book puts me to shame.
Give TV recommendations based on 5 of your favorite books!
H-how does this work?
Uh, I'll try my best I guess.
This one is obvious of course, for any Sherlock fans.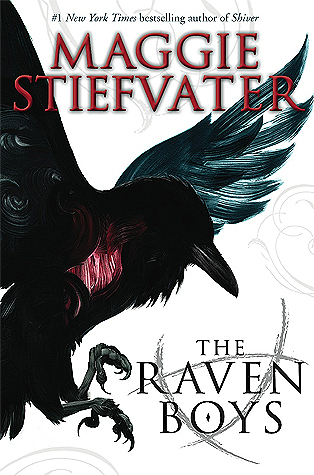 I guess you can see this as giving off a Stranger Things vibe, but not completely. Although this is all I can try and compare the show with.
It's probably because of how the squad in this books is as likable as the one in ST.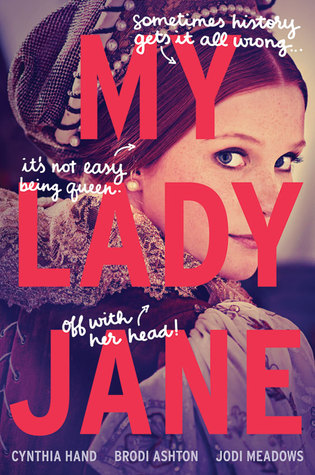 I was thinking Parks and Recreation, and this was the only comedy that came to mind.
This book actually has a likeness to Doctor Who, whereas they both have strong companions followed by a wacky lead/detective/oddball.
Okay, this is the point where I have given up. XD Lost In Space I guess? I mean, I'm not wrong… It's an old show though, and I wouldn't call it my favorite, but it's all I can think of.
How do you take your coffee/tea?
I like coffee better, but I can't drink it unless there's chocolate muddling the taste. 😅
What were your favorite books and TV shows as a child?
Feast your eyes!
(Oh no, that Brave image just popped in my head…)
Show us a picture of your bookshelf!
I had picture, but it's pretty outdated now, and it's a little late (as I'm typing this) to upload one onto the computer via phone, so I'll refrain from this question.
But if you want a description… I have 3 shelves on my book shelf, 24 books on the first shelf, 32 on the middle shelf, and 9 on the last shelf.
Favorite video game/visual novel?
Haha, now we're getting somewhere. XD (I'm sorry, games are all I'm pretty much doing these days.)
Persona 5 is my current favorite.
I just got the game, so I don't have to rely on others. XD And I'm making some progress in it.
Though I'm kinda upset that "Akira Kurusu" is now "Ren Amamiya". I know the new name is clever, but I still prefer the old name. Oh well, I'm just pumped for Dancing Star Night and the animation to come out, so I couldn't really care less any more.
What have you learned from book blogging? What advice would you give new book bloggers?
Other than formatting reviews and other posts? I've actually come to learn how to design some graphics for posts. 🙂
Also what people like to read, but nowadays I just make posts for me, and kind of forgotten that part of blogging. But it's fine, as long as I'm enjoying my posts. 🙂
Advice that I have for bloggers is to keep tabs on new fandoms or books in general. I've kinda gotten out of touch with that, and it's kinda hard to catch up. So always be aware and use sites like Twitter or Goodreads (even YouTube helps) if you want to have a good knowledge of what kinds of books are out there.
Favorite and most hated YA book tropes?
Favorite: The fangirl trope always is my favorite. ;D
Least Favorite: Sometimes the "relatable" tropes can be bland. (Sometimes they aren't really that relatable either.) If there's a way to put a spin on that type of character trope, than it'll be more interesting to read.
What do you think are your best blog posts? Link so we can check them out!
Probably the ones I've made for games, because I put more effort in those than any other posts. (Lots of research and double fact checking, plus I watch some gamers play the game too for all outcomes so I can inform you guys on those.)
If you want to see them, you can go here to see them all. But there not really anything special. I might make some more, but it's a lot of effort like I said XD, so I just end up playing the games for fun now.
What are your five favorite books from childhood?
Actually, I didn't like books when I was a kid. The only one I really liked was The Familiars which I mentioned above. But I like reading now, and that's all that matters. 😀
What required reading books did you hate/love?
Loved: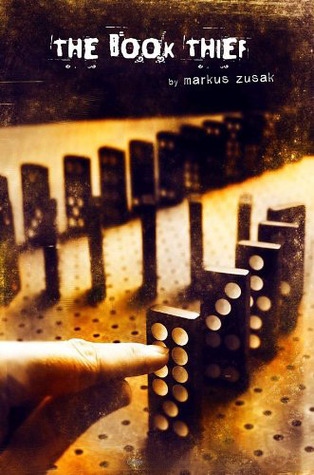 Disliked: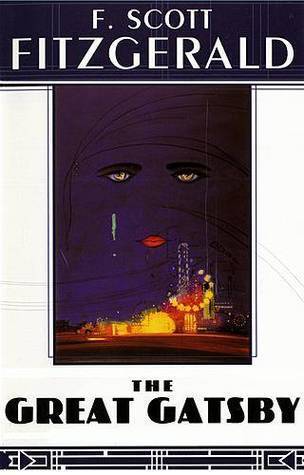 (It's kinda Daisy's fault why I didn't like this as much. But it's not bad overall.)
What is one book you recommend everyone read?
If you're ready for a feels storm then Eleanor & Park.
Tea or coffee? What kind (think Starbucks order etc.)?
I said before I prefer coffee over tea. Mainly because I haven't tasted any good tea. But I'm not as crazy over coffee if there's no chocolate in it.
Give us a bookish confession.
Uhhh… I never like these.
I'm just gonna beat around the bush and say that I barely read anything for the last 3 months. 😅
Yeah, I haven't had any motivation to, and kinda got into other things in the meantime, but I still will try to catch up on the books I have.
Why did you start blogging?
I've mentioned this before, but this blog used to be an assignment for my computer class around two or three years ago. But the teacher eventually forgot about it, and I really enjoyed making friends on here so I kept it around.
Current top five favorite TV shows?
Oh geez, some of my favorite shows aren't really on TV, (mainly Netflix of other streaming sites) but I'll try to add some TV shows on this list.
Timeless
Stranger Things
Sherlock
Parks and Recreation
The Office
The Office isn't really a favorite yet, I'm still watching it. (I'm in season 4 right now.)
Favorite board game?
Checkers? I don't really play anything else besides Uno, and that's not a board game. XD
Do you collect anything? What do you collect?
Yeah I do, I collect buttons for my "Fandom Bag". I've almost covered the straps on there with buttons. I have 37 on there right now. (12 of them are YOI ones XD. But a friend gave me a Bob Ross one and I was so happy when I got it. I just wish there were ones for game fandoms…)
Show off your three favorite bookmarks!
Um, I use Post-Its XD, that's hardly anything to show off. But I do have bookmarks, I just don't use them cause I'm afraid to lose them. I got a Doctor Who one, a TMI one, and several cat ones.
Most anticipated upcoming book release?
I already mentions My Plain Jane, but for this post's sake I'll find another. 🙂
---
I Tag
This took me awhile to complete, longer than I originally thought, haha. I'll just leave it at that for now. I'll nominate people another time!
Follow Me