Thanks!
I want to thank Hilary @ Songs Wrote My Story! Thank you so much, and go check out her blog too!
If you want to see my first This or That tag then go here, for now just keep scrollin'.
Rules
Mention the creator of the tag (Ayunda @ Tea and Paperbacks)
Thank the blogger who tagged you
Choose one of the options, you don't have to tell the reasons why you chose that but you can also do them if you want to.
Tag (10) other people to do this tag to spread the love!
Time to tag!
READING ON THE COUCH OR ON THE BED?
The couch! It's way more comfy than lying all the way down. I don't know how to read in bead without the book falling on my face.
MALE MAIN CHARACTER OF FEMALE CHARACTER?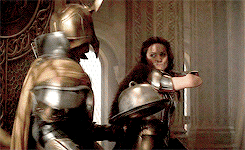 I'm cool with either, but sometimes I gravitate towards a book with a female main character. I mean, just look at Sif, she's pretty cool, yes?
SWEET SNACKS OR SALTY SNACK?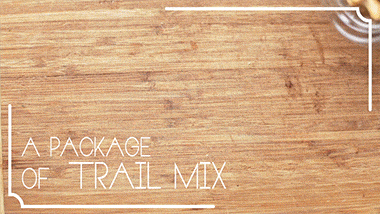 I eat a lot of trail mix, which is kind of a blend of both salty and sweet. (I eat the Monster ones, they have chocolate.)
TRILOGIES OR QUARTETS?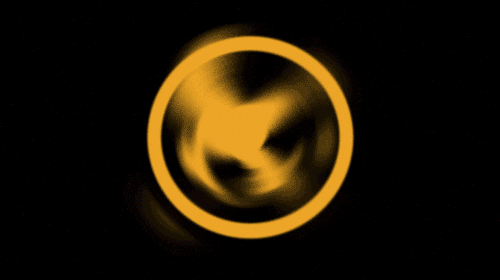 I read more trilogies then quartets, so I'll go with trilogies. *Gestures to gif* I'm not one-sided… *silence*
FIRST PERSON POV OR THIRD PERSON?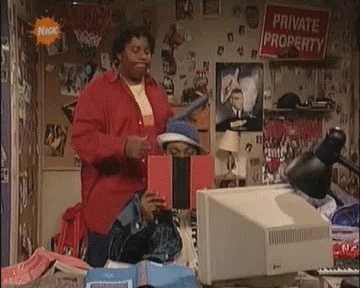 I'll take either, but now I'm starting to enjoy third person a lot more. I think that it's easier to understand a character in third person.
READING AT NIGHT OR IN THE MORNING?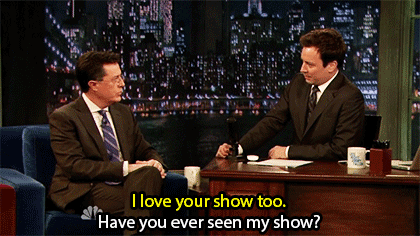 Get it? Both of them are Late Night hosts…
I par-tay until dawn! Late night reading is mah thing. I always stay up until 3 a.m. and I rarely read in the morning.
LIBRARIES OR BOOKSTORES?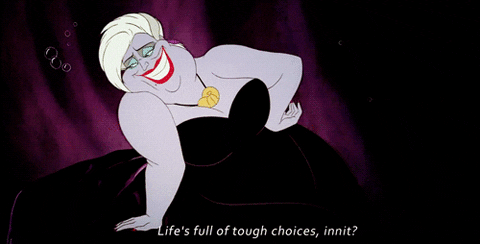 I love them both! It's hard to chose, but I'll go with bookstores for the sake of things.
BOOKS THAT MAKE YOU LAUGH OR BOOKS THAT MAKE YOU CRY
Books that make you cry. I love comedy in books don't get me wrong, but the best books are the ones that make you so emotionally raw that you cry over them. It just means you really love that book. Or it might not, hehe. Either way books are amazing when they get a reaction out of you, laughing or crying.
BLACK BOOK COVERS OR WHITE BOOK COVERS?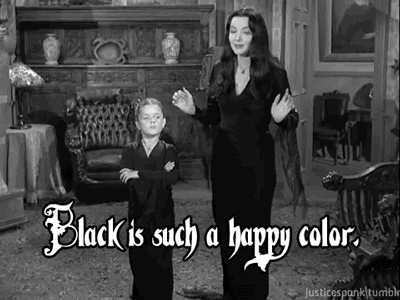 Definitely black. If you have a white book cover, most likely a scratch or maybe a pencil mark will just make it look less clean. Nothing appears on black, plus I just happen to like the color.
CHARACTER DRIVEN OR PLOT DRIVEN?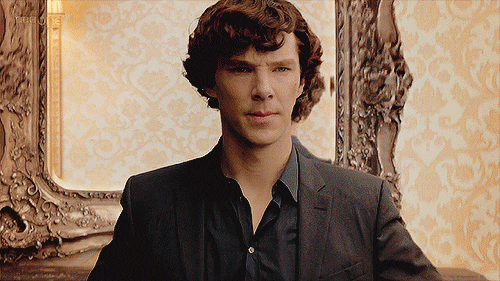 Get it? The car… driven… nevermind.
Plot driven stories are my favorite because they're the most exciting. [Insert explosion here] [Insert battle here]. I do sometimes like character stuggle, but I like reading it when there's a nice conflict to back it up. I like it more when something is going on outside of the character's head.
Tag
Sam @ RiverMoose-Reads/Keeana @ Kee The Reader/Marta @ The Book Mermaid/Ana @ Nerdy Bookworm/Romana @ A Book Nerd/bookfandom1001/Silvia Reads Books/Jessica @ The Awkward Book Blogger/Annie @ dreamingofcats/Eliza @ duskangelreads