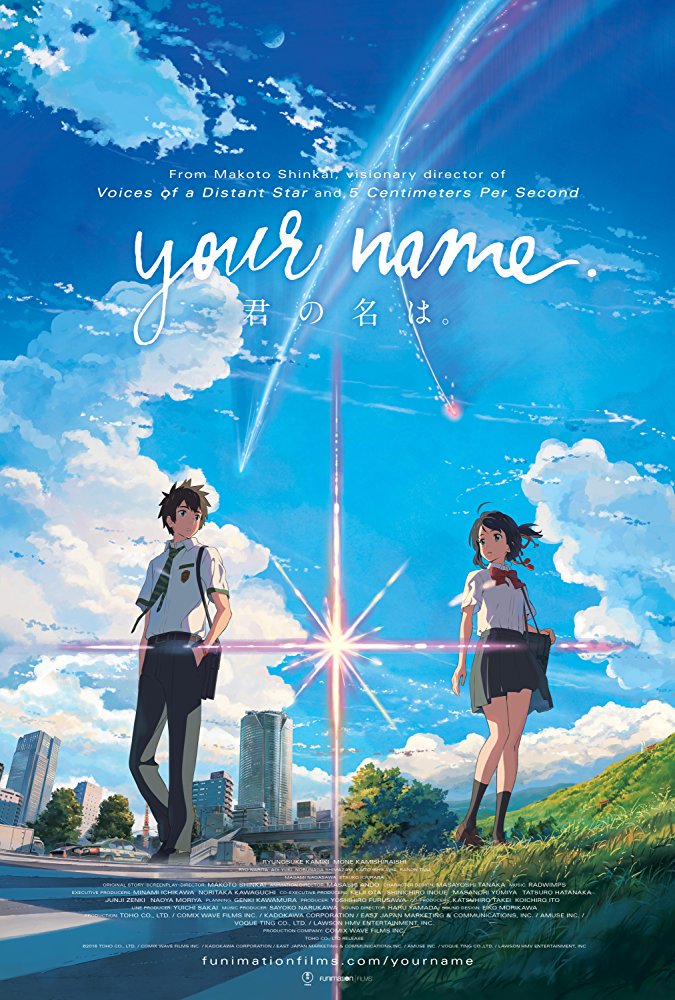 The Trailer
The Review
Haha, I promised myself when I watched this movie that I wouldn't exploit it on my blog for review purposes, but given as I'm stunned by the film in general, I couldn't help myself.
Heck the movie isn't even done playing. 😀 The credits are rolling in the background as I type up this last minute review on a Saturday night. It's such a good movie and I wanted to share with others how impressive it truly is.
Okay… Now the credits stopped, haha. But the title screen music will do nicely for the vibe of trying to write this post down.
When I first got this movie, I knew it was going to be good by the innumerous reviews I read from online and recommendations from friends that I got. But to be honest, I felt a little intimidated to watch it. Yet, I felt excited as well, the positive remarks from a friend and what I read about it in general kind of won me out.
First off, this is a visually sensational movie. There's a nice, almost fluid flow of animation that caught my interest almost immediately. Normally main objects are animated at 8 to 12 frames a second in a standard anime, while most American running cartoons are 30 frames per second. I tried to look up just how much Your Name used, but came up out of luck. But from what I could discern, this film's fps looked a lot higher than the average. (At least 24 or more, by my guess, the same fps as 5 Centimeters per Second.)
It wasn't just the on point animation that I enjoyed, but also the nice quality of concept art and character design. The concept art certainly took over the movie, and told a story on their own with it's stunning images. As for character design, I loved seeing a variety of characters with unique traits. Also the lighting and shadow never stopped to fascinate me as well.
The characters themselves were kind of relatable in the regard of living their normal lives. They didn't follow standard tropes, but there was still some implemented in there. Overall, the characters were very likable with their liveliness, especially the supporting characters.
Now for the story, I just wanted to say that's where the greatest impression got to me. I really don't want to reveal too much about it. All I'll say is that it was unpredicted. I couldn't have come up with a better outcome than the one that was given. The whole thing was overall very touching. (I didn't cry, but I had that "one tear action" that went on, haha.)
One thing I wished was altered was the dub version's music. I would have liked to hear the sub's, and see for myself which one made a greater impact for the auditory aspect of the film. It's not that I didn't enjoy it though, the instrumentals perfectly played out the emotion of the film, but I didn't quite feel invested once I heard the English version of the lyrics. This is not a new topic, I've heard a few other opinions on keeping the Japanese dubbed music the same for the English dub.
Overall, I would highly recommend this movie. If you haven't seen it yet, I encourage that you should! It's out on DVD now, so there's a chance that you can catch it. 😉
---
Follow Me