Thank you!
I want to thank those who've repeatedly tagged me to do this. I'm sorry that is is incredibly late. So thank you to Not so Modern Girl (the tag's creator), Aditi @ Readers Rule, and Sam @ RiverMoose-Reads for tagging me!
---
Rules
Create your own listicle tag, using the prompt from the person who tagged you.
Tag the creator of the post (not-so-modern-girl!) so that she can read all your brilliant posts and see how the joy of listicles is being spread.-
Nominate as many people as you want!
Set those 5 people the subject/prompt of their listicle post!
---
Not So Modern Girl's Prompt:
Top 5 Favorite Female Characters
(You never specified if they had to be books, mwahaha >:3)
Pidge from VLD
Pidge is the brains. She's always quick witted and is very reliable. She's the youngest paladin, but that doesn't stop her from showing off her expert skills.
Elizabeth Midford from Black Butler
OKay, so if you don't know a whole lot about her background, there's a change that she doesn't seen interesting to you. She seems like the cutsie type, but she actually has a lot of layers. (But I won't tell you because it spoils things.)
I hope the photo isn't spoiler enough. 😅
Makoto Niijima from Persona 5
You don't really get to know Makoto until later in the game (3rd palace), but so far she's my favorite. She always used to do as she was told without hesitation, but now she's been awakened by her persona and is a phantom thief, changing the hearts of others.
She's also got a sweet motorcycle.
Eleven from Stranger Things
Eleven is just super sweet, while being incredibly awesome with her telekinesis. I really enjoyed her character development in both seasons, and how she handled various relationships with other people.
Also I like waffles too. 😀
Max from Life is Strange
Okay, so I wouldn't go as far as saying she's in one of my all-time favorite characters, but she's still a nice character to play as regardless. She uses her rewind powers to help others a lot, and usually you're given a choice to help another character or not. (I usually do, even though I know helping other characters makes it harder on your character to progress forward.) (<That's why I need to do multiple playthroughs.) But she's a bright student getting into Blackwell Academy with a scholarship, and has a good eye for photography.
Reader's Prompt:
Top 5 Beautiful Deaths in YA Literature
(This goes into spoiler territory, so be warned.)
Clockwork Princess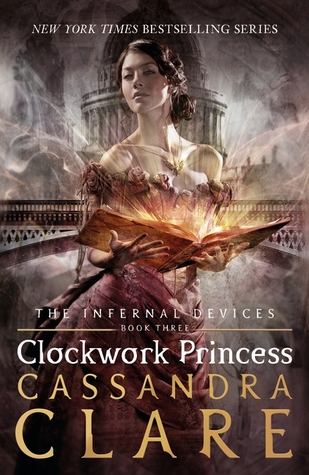 Will's death was beautiful because he got a chance to be happy. He lived a full life with Tessa, and Jem survived, so he felt content with his death. He even had a nice (but very small) ceremony in his room and which PUNCHED ME IN THE HEART.
A Court of Mist and Fury
It's not really the death that was beautiful, more like the resurrection. But I'm not trying to be picky on this one. Feyre died acting like a hero, that's all that counts.
The Fault in Our Stars
I know what you're thinking, but I ran out of books with deaths. XD
But I'll leave Augustus's death here on the table for you.
Beastly
Okay, it's been so long since I read this, I kinda don't really recall Kyle's death. I remember him getting shot in the movie (?) and some parts in the book, but it's been a long time.
Like Feyre his death isn't really that beautiful, more like the resurrection, but he did die trying to protect someone (if I'm right, I don't have the book with me).
The Book Thief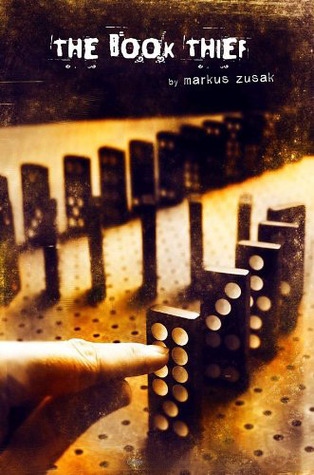 This was actually something we had to talk about in class for this book. And we all said Liesel's death was beautiful because she got to live her life until she was very old. She accomplished a lot in her time too, and so her death isn't a tragic one.
Sam's Prompt:
Top 5 Un-read Books That Have Been On My TBR For the Longest Time
(I actually don't really know the oldest books, so I'm guessing.)
Entwined by Heather Dixon
I was going to borrow this as an eBook from my library but never got around to it.
Bitterblue by Kristin Cashore
I read the first 2 books, but could never get my hands on the 3rd.
Cinder by Marissa Meyer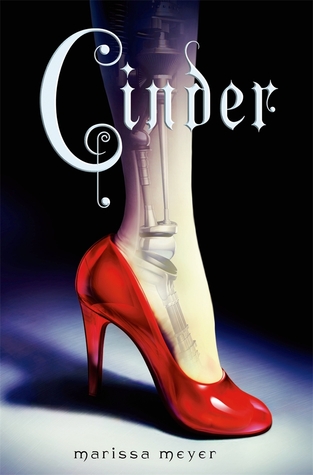 I had mixed feelings about it when it first came out (I wasn't into books back then) but I want to read it now but just never gotten a copy for myself.
Lois Lane: Fallout by Gwenda Bond
I almost got a copy once, but I think I got sidetracked by other books.
Royal Tour by Amy Alward
I read the first book a long time ago, and bought the 2nd when it came out. I just haven't picked it up yet.
---
My prompt for you: Top 5 Animal Companions in Books/Movies/Games/Shows.
---
I Tag
Everyone! This took so long to make, longer than I thought, so I won't be tagging anyone specific sorry.
Follow Me