Top Ten Tuesdays are a weekly meme created by The Broke and the Bookish. As always this list is in no particular order.
#1
Black Butler by Yana Toboso
So in the summer, I said I'd start it, but didn't. And in the fall I said I'd start it too, but instead I just finished the entire anime last weekend and am now hoping to read the series by mid-winter.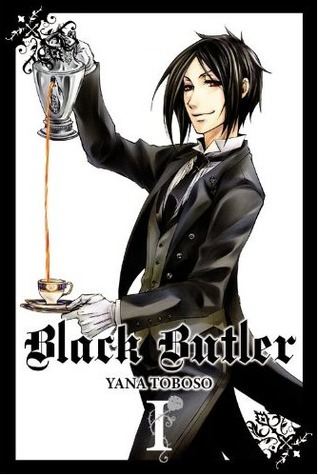 #2
Unspoken by Sarah Rees Brennan
I promised myself I'd read it directly after I finished that review copy that I am still reading, mind you, but I also started City of Glass so now I have to push it back even more.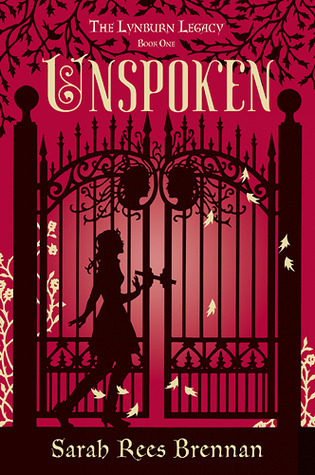 #3
Wold Children by Mamoru Hosoda, Yu, and Yoshiyuki Sadamoto
I just watched the movie this weekend as well, and want to get to the manga as soon as possible so it'll be off my TBR. I don't plan on reading it now, but maybe around January I'll be up to it.
#4
Sherlock: The Blind Banker by Steven Moffat 
, Mark Gatiss  , Stephen Thompson , and Jay 
So… I had a choice on Black Friday. It was either this, and a bunch of other books (total of over $40) that I wanted, or the art book of Persona 5 (which was $39.99)… and I chose the art book. *Smacks cheeks lightly* Forgive me Sherlockians, I have failed you.
But I saved some cash so… yeah… I'm still sorry.
#5
One Dark Throne by Kendare Blake
After that ending in the first book, I'm now curious about the second. I've already borrowed it, but it's going to take awhile until I actually get to it.
#6
Consider by Kristy Acevedo
I've also borrowed this one, but again, it'll be awhile until I can read it.
#7
Simon vs. the Homo Sapiens Agenda
In celebration of the movie, I borrowed this from the library. (I haven't seen the movie yet either. I'm still trying to see Thor first…) Again, I won't read it for awhile because I'm reading 4 books at the same time, and am slacking off as it is. (Blame Black Butler for that.)
#8
City of Fallen Angels by Cassandra Clare
I'm in the beginning of the 3rd book at the moment, but it'd be great if I could get to the 4th by winter.
#9
The Complete Sherlock Holmes by Arthur Conan Doyle
Not making any promises, but I have the urge to read them right now, not going to lie.
#10
Monthly Girls' Nozaki-Kun by Izumi Tsubaki
I've already seen the show, but it'd be nice to start the first volume by winter.
---
Follow Me