Hello!
I wanted a good tag to celebrate Thanksgiving, (which is today for those of you in other countries) and stumbled upon a fun one by Love, Geeky Girl! Please go check out her site, I've provided you a link to her original post. And also I just wanted to say…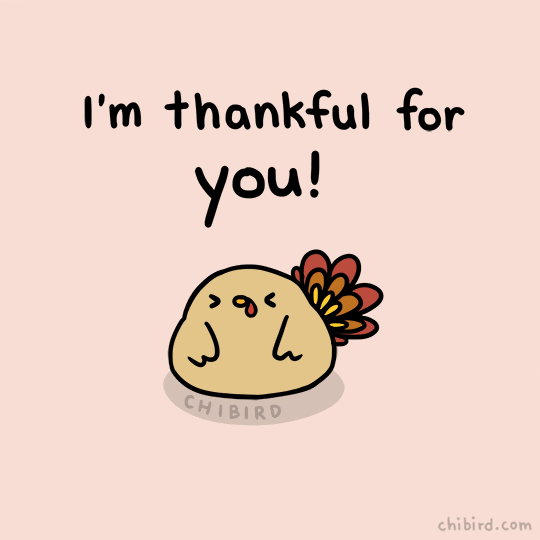 I hope all of you have a nice break!
---
Lets get on with the tag…
What is your favorite thanksgiving side dish?
Hmmm… Mashed potatoes. I like cranberries too, but potatoes are my #1!
What is your favorite thanksgiving dessert?
Pie!
Do you like just the turkey, just the sides, or both?
Both.
What does your ideal thanksgiving outfit look like?
I'm not entirely picky. I just like a turkey, and a bunch of sides. And I'll just spend the holidays with my friends and family. 🙂
What is your best thanksgiving memory?
Uh, I'm not really sure. I kind of pass out from food a bunch, so I don't really know my favorite memory.
How many words can you make out of "GOBBLE"?
Gob. Ble. Le. Go. Bog (Backwards). Boble (Rearranged). Leg (Rearranged).
Least favorite thanksgiving dish?
Uh, the beans. I'm not big on vegetables, haha. 😅
Do you have any quirky thanksgiving traditions?
Nope. I watch a bunch of TV that day, lol.
Where do you and your family usually celebrate thanksgiving?
We just celebrate at home. Since I'm on break, I just spend time with my friends if I can too.
What are you most thankful for?
I think I answered that question already. But for all of you!!! Thank you all, for reading my posts, and commenting to me. It always makes my day when I see a notification. 🙂
---
I Tag
And everyone else interested!
Follow Me