Thank You!
I want to thank Mandy @ Book Princess Reviews for tagging me to another original tag collab with Zuky @ Book Bum! Go check both of their blogs out after this post!
*Graphics are from Mandy's original post. All belong to Disney.*
---
  
MUSHU FROM MULAN/OLAF + SVEN FROM FROZEN
THE COMIC RELIEF – NAME YOUR FAVORITE HILARIOUS CHARACTER OR YOUR FAVORITE COMEDY/FUNNY BOOK
Oh gosh. The only comedy book I can think of is My Lady Jane.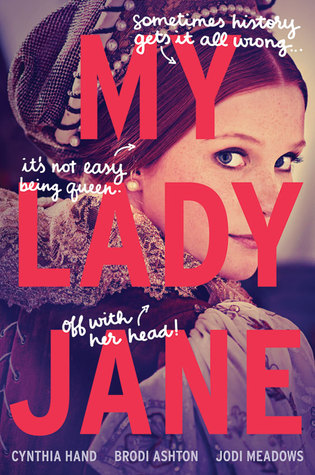 From a comedic standpoint, I'd say that G would have to be my favorite character.
THE SEVEN DWARFS FROM SNOW WHITE
FAVORITE GROUP/ENSEMBLE
Must I say more? 😀
PASCAL FROM TANGLED
THE LOYAL CHEERLEADER CHAMELEON (NOT A FROG, FLYNN RIDER) – NAME A BOOK THAT STARTED OUT ONE WAY BUT CHANGED FOR YOU
I wasn't very deeply immersed in this book. However the ending took a sudden turn for me and it became exciting to read. I don't know if I will for sure, but I could see myself liking the second book.
MEEKO FROM POCAHONTAS
POCAHONTAS'S SLY AND SNEAKY RACCOON FRIEND – NAME A PLOT TWIST THAT YOU DID NOT SEE COMING
For me, anything that's remotely unexpected comes from this book. I still haven't gotten to book 3, I will, but I'm waiting until I can borrow it.
RAJAH FROM ALADDIN / FLOUNDER FROM THE LITTLE MERMAID
GENTLE WITH THEIR PRINCESS BUT PROTECTIVE WITH EVERYONE ELSE – NAME YOUR FAVORITE BEST FRIEND IN A NOVEL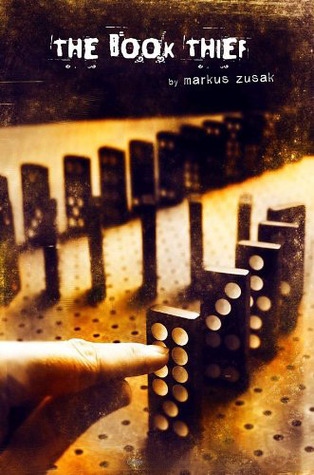 Most likely Max. He's really sweet to Liesel, and she to him. I just really love their friendship in general, it's very heartwarming.
LOUIS FROM THE PRINCESS AND THE FROG / SEBASTIAN FROM THE LITTLE MERMAID / COGSWORTH, LUMIERE, MRS. POTTS, & CHIP FROM BEAUTY AND THE BEAST
THE MUSICAL BUNCH – NAME A NOVEL WHERE MUSIC PLAYED A BIG PART OR MADE YOU WANT TO SING ITS PRAISES
I just had my review out for this one.
It's about a girl named Ren who goes to a music school in Vienna where all the legends learn. like Bach, Mozart, Hayden, etc. It's really cute, and the art is great! This was the only other book I could think of that's musically oriented.
MAXIMUS FROM TANGLED
THE OBSTACLE IN FLYNN RIDER'S WAY – NAME A CHARACTER THAT FACES A LOT OF OBSTACLES
Kendra had went through A LOT. She's been alive for centuries, and during that time she's been either getting herself out of sticky situations, or helping other people get out of theirs. Every time she does help, it never ends the way it's supposed to (exapt for a few instances.) She caused a boy to turn into a beast, accidentally made a mermaid turn to sea foam, and got banned from France after trying to help the prince. And these are just the things she's done that's NOT in this novel.
HAMISH, HUBERT, & HARRIS FROM BRAVE
FAVORITE FAMILY DYNAMICS IN A NOVEL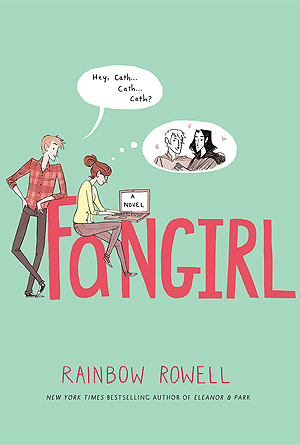 There was a pretty good sister dynamic in Fangirl that was pretty realistic. I bet it helped that the main character was so relatable at times.
RAY FROM THE PRINCESS AND THE FROG / 3 FAIRIES FROM SLEEPING BEAUTY
THE ADVICE GIVERS – BOOK THAT MOST IMPACTED YOUR LIFE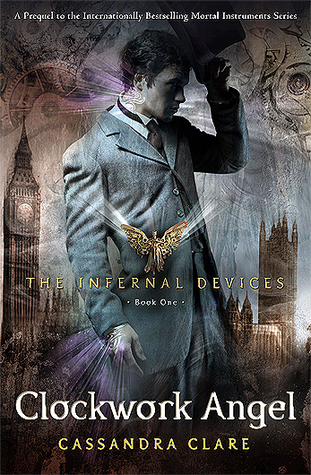 I'm mentioning the whole series.
Cassie Clare books in general are pretty impactful, but I felt like I got a lot out of this series. There's many great quotes too, I may not have any on the top of my head, but they're there!
HEI HEI FROM MOANA
NAME A CHARACTER THAT STEALS THE SHOW
Magnus steals the show way to many times, but I'm not complaining. 😀
GUS & JAQ FROM CINDERELLA
OPPOSITES ATTRACT – NAME YOUR FAVORITE OR WORST OPPOSITE ATTRACTS PAIRING
I feel like June and Day's pairing was pretty good. Sure, it was the only book I could think of with an "opposites attract" theme, but I still like them together. 🙂
---
I Tag
Royal Reader/Jo/The Readers Bay/Panda's Book Life/Ikram
Follow Me