Thank You!
I want to thank Maya @ Fire-Breathing Book Dragon for tagging me! She always has something fun to post about, so go check her out immediately after the post!! 😀
I'm not good with horror movies, I usually tend to avoid them. The only actual movies I've seen that have horror in them was when my friend forced me to watch them with her. 😅 Other than that, I don't usually watch horror movies, but I have a thing for horror games, which is odd enough for me. (As I'm making this, I'm listening to some of my favorite horror game OSTs to get into the vibe of this tag.)
Enjoy this tag as I use all of the tissues in my tissue box because I'm slightly sick while I'm making this. (I'll probably be better once this post is up later this week.)
To view Royal Reader's post, go here! (All the graphics below are from this this post.)
Rules
Please credit and link Princess@Royal Reader (or just Royal Reader), as the creator of this tag, and add the rules.
You can use the graphics provided in your post, or you're welcome to make your own!
Thank the person(s) who tagged you and let others know of their fabulous blogs.
Tag as many people as you want, be it 1 or 20, it's entirely up to you!
---
The Zombie Apocalypse: A book you would save when civilization ends
A book I would save is a book I haven't yet read. I'd want to read something new as the zombies start to chase me away. I'll be able to read something I've been waiting for. 🙂
The Vampire: A book you would stake through the heart (in whatever sense)
Here is a book that I didn't enjoy. The cover was pretty, but I just didn't like the story. The characters weren't really likable, and there were some aspects that I just didn't enjoy.
I know, I pick on this book a lot, but I can't really think of any others that I dislike as much as this one.
The Haunted House: A book that still haunts you
This is a book that I constantly think about, and have to include (the series) into a tag no matter what. I just love it too much!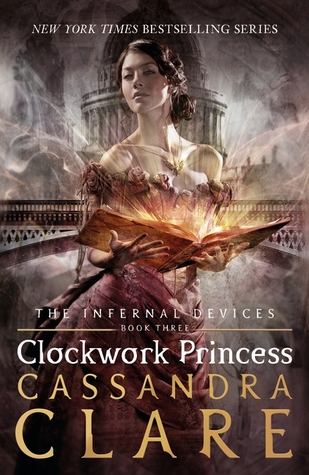 Book three of The Infernal Devices is the one book that I can remember clearly out of the three. At first, I wasn't going to read it, (this was after I finished book two, a long time ago) but I couldn't help it and wanted to finish the rest of the prequel series. And I'm so glad that I did!
The Psychological Thriller: A book with a twist that you did not see coming
Agh, there's so many.
I's not the biggest twist that I know of, but I certainly didn't see it coming. Lisa Maxwell certainly has a way with unpredictable plot twists.
The Creepy Doll: A book that seems innocent but isn't
Honestly, I can't think of any. I never really judge a book to be innocent before I read it, because I tend to imagine that there's always some hidden depth in each one. So I don't really have an answer for this one for a book.
But can I cheat and put a game on here? 😀
If so then The Gray Garden, hands down.
You just have to play it to believe me. Although, other Ogekom games are more… surprising… than this one.
The Monster: A book that you could barely tackle/defeat (in whatever sense)
I just couldn't get into this book. I felt as though I were just staring at words rather than taking in anything. But the ending was interesting, I'll have to give it that.
The Comedy-Horror: A book with mixed genres that worked (or didn't)
I felt as though My Lady Jane worked very well as a historical comedy. This was altogether a new concept for me, and I found out that I really liked it. Especially since it was written in a YA style.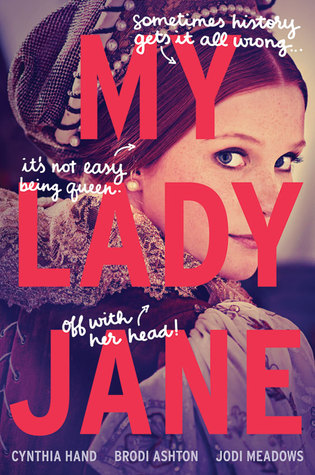 The (Cliched) Teen Horror: A book you found seriously cliched/ stereotypical
I find quite a few clichéd and stereotypical, but some I end up enjoying. But others I find mixed opinions on.

It was an okay book. It had lots of chichés in it, and so it fits this question perfectly well.
The Demonic Possession: A book so gripping you needed an exorcist to escape it
Caraval got me out of my slump and made me love reading YA again. It was hard to take a break from this one, but I did. Still, I absolutely loved it!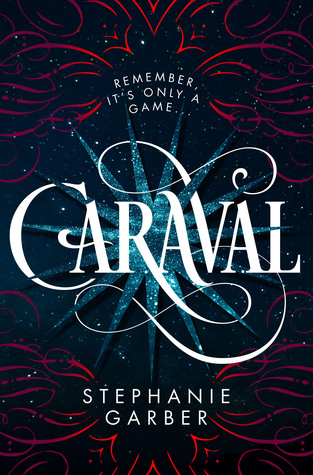 The Science Fiction: A precious book you would permanently give to the aliens for the good of mankind
So long in space! (I've saved the next generation, you're welcome.)
I'm not giving this to aliens for them to like us, I'm giving it to them so it'll be gone from Earth. XD I'm so sorry if you're a fan. Please don't hate me, I don't actually have a large grudge against this book. 😅
---
I Tag
And anyone else who's interested!
Follow Me