Thank you!
I want to thank Alex @ Alex Charming Books for tagging me!
I originally thought this was my second time, so I had a "2" in the title, but I couldn't find the first post, so I just got rid of the "2" altogether.
The reason why I thought I already did it was I found a graphic saved for this tag already, and it led me to believe that I used it. I don't know, it's still a mystery to me, but somewhere there's a ghost post on this blog, haha.
EDIT: I found the post here! It's no longer a mystery!!!!! (Ignore the graphic error.)
The Rules
Thank the person who tagged you

Use the tags banner (should be at the top of this post)

Mention the creator @Lordofthetrekkies

Answer the questions below

List three of your favorite blogs

Tag at least two others to try this tag
---
A

—Annoying—Name a character that got on your nerves.

Can I say the laptop I'm using? It's an annoying character in my life, if that counts, haha. (It doesn't like me, it refuses to load.)

No but really, I'd have to say Tamlin, it'll always be Tamlin.
L

—Labyrinth—A plot that's hard to understand.

I don't think I've ever had a plot I couldn't understand. Sure, some plots may have been indirect and they threw me off, but I think I could still understand them. But I guess some things blow over my head that I can't catch, but it happens on occasion and I don't know a specific book where that happened.
E

—Excellent—What book, in your opinion, has the best writing?
It's a really descriptive book, maybe some people think it's too descriptive, however I really thought it gave a nice feel and was easy to visualize.
X

—Xenograft—A plot/situation/character-type that's been way over used.

I'm going to say a character type and genre.

For genre I'd say contemporary romance. I mean, I'm not against it, and I even pick up books with it, but they're mostly all the same. Two people fall in love or don't and eventually do. Some big fight breaks out and they don't talk for a while. Then they make up and everything is just dandy. Secrets are thrown around, or other people are in the way (like love triangles), and it's so easy to predict. I still like contemporary romance books, really, it's just after reading them for awhile they become flat. But that doesn't stop me from reading them, haha.

For character type, and this applies to manga, it has to be the prince-y/idol type in shoujo. It's kind of the same for what I said above, after reading so much of it, it becomes flat. But again, doesn't stop me from reading manga with that type in it. (I actually haven't enough of the princess type, that's not included for this.)
C

—Careless—A book that is filled with plot holes and inconsistency.

Okay, so I can't remember any books that had any loose ends, so I consulted some of my old reviews and found a book that I said had some. You can read my review of The Crown's Game here.
I don't remember what the holes were, so I can't tell you, I'm sorry. I'm just going with the review I wrote.
H

—Helpful—A book that's always been there for you.

I have to steal the answer from my previous post and say The Familiars. It has always been my go to book when I was little.
A

—Anticipation—A book that you've wanted to read for a while.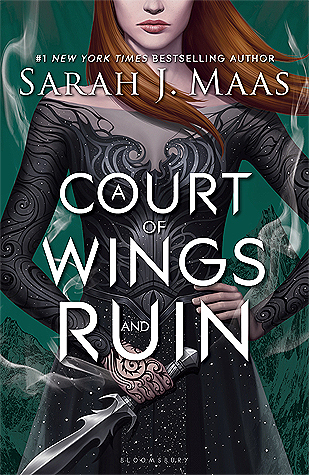 I still haven't read it. Whenever I look up in my library to borrow it, it's already been taken, so I'll just need to wait a little more.
R—Ravaged—A book to movie adaptation that really stunk.
Can I say book to show? Yes?
In that case Shadowhunters.
Let the hate roll in. (No no no! I'm sorry. Don't actually hate me, please.)
I mean compared to the movie, the movie is more accurate, let's be honest.
M—Metamorphic—A character that changed a lot.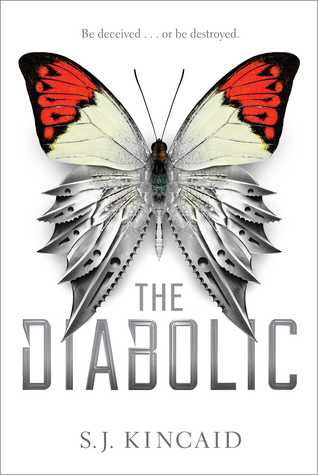 I don't know why, well I do, but The Diabolic is always the book that I view that has the greatest character change in it.
I—Ingenious—A one of a kind story/character.
Bloodhound might not have been the best book setup wise, but Rion was one of those gems that you'd find in a bunch of clutter. She was different from a lot of shoujo MCs that I'm used to reading, and the book overall was very enjoyable.
It was also one of those shoujo books without any romance in it. (Ignore the cover, that dude isn't much of a love interest.) I mean it's still shoujo, so there's tiny snippets of what could happen, but Rion wasn't interest in anyone in that way.
N

—Narrative—A retelling of a story that you like better then the original.

Sarah J. Maas books are actually retellings (ToG=Cinderella, ACOTAR=Beauty and the Beast) so I can't help but like those better than the real deal. 😀 Even if they were loosely based, they still had features of the original tale in them.
G—Guru—Your go to author.
Sarah J. Maas and Cassandra Clare. 😀
---
I Tag
Laura/Casey/Shanya and Tanya/Charlotte
Follow Me