Thank you!
I was tagged by the co-creator of this tag, Mandy @ Book Princess Reviews, but also by Reader @ Readers Rule and Sam @ RiverMoose-Reads. Thank you all so much, and I'm sorry that this is late.
THE RULES
Mention where you saw the tag/thank whoever tagged you because that's always good fun
Tag Book Princess Reviews and Zuky with our posts so we can check out the wonderful Princess fun throughout the blog world (Mine is this link and Zuky's is here)
Play a game of tag at the end!
---
SNOW WHITE
THIS BOOK (LIKE THE MOVIE) STARTED IT ALL
Favorite Debut Book From an Author.
I guess out of all the debuts I've read, The Night Circus from Erin Morgenstern has to be my favorite.
CINDERELLA
A DIAMOND IN THE ROUGH
Just Like Cinderella, You Either Didn't Expect Much Out of This Character in the Beginning But Turned Out to Be a Total Gem.
Hangah, Lee was just a manhwa that I picked up randomly, but the series so far turned out to be pretty good. I'm kinda taking a break from it, I felt as though the plot is kind of all over the place after volume 3, but it's too enjoyable to completely turn my back from it.
The character in question that I'm trying to talk about isn't Hangah, but her cat Nabi. You wouldn't really think about him because of his place as a side character, but he's too adorable to ignore and very loyal. He's the reason why I want to get back into reading this.
AURORA
SLEEPING BEAUTY
A Book That Makes You Sleepy or Just Could Not Hold Your Attention.
(Enjoy the small rant below. 😊)
Story time!
I kind of bought this as a joke of a sort. (I'm an awful person, that's already established.) I've never read the first book, but I wanted to know how well the writing style truly was portrayed in this book.
For the life of me, I couldn't enjoy this, as predicted. If you asked me what it was about, I couldn't answer you, because I sped read this, just so that I could get it out of my TBR box, and everything just blew over my head. I mean, if you're into this, you do you. But I didn't enjoy this, and couldn't get into the story at all.
(I'm scrolling through the reviews of this, and everyone seems to give it 4 or 5 stars, more than my 1.5 rating. So there are people who can enjoy this, I guess, but it's not something I'd recommend. I'm sorry.)
Yeeeeeeaaaaah, no. (It was just so cheesy, I can't.)
ARIEL
UNDER THE SEA
A Book With a Water/Ocean Setting.
I have a few books that take place in the water, some more than others, but I chose this because I felt that it was more known. The other books I have are known too, but I just decided to go with this one cause I felt it was appropriate.
BELLE
BEAUTY AND THE BOOKS
Name a book with the best bookworm/lover.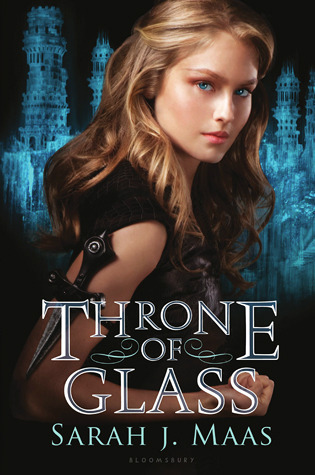 If my memory serves me right, because I haven't touched this series in several months, despite The Assassin's Blade being on my Currently Reading shelf, Celaena was a huge book lover.
JASMINE
THE THIEF AND THE PRINCESS
Name a Book with an Unlikely Love Story (Either in Terms of Romance or a Book You Didn't Expect to Love So Much).
Legend is a book about two people on the opposite sides of the authority. They aren't supposed to like each other because of how their dystopian world regards them, but it goes to show that unlikely relationships do happen.
Legend was a good book, there's a huge following on it and I can see where the hype comes from. I enjoyed it, from that standpoint, although it felt a bit like a few other books I've read. The writing style was the saving grace of this book, I enjoyed it mainly for how it was written and presented.
POCAHONTAS
THE REAL LIFE PRINCESS
Name a Book that is Based on a Real Life Person You Want to Read/Have Read.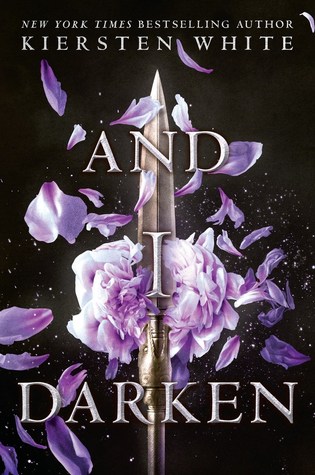 I heard that And I Darken was actually based off of Vlad the Impaler. Now I don't really know a lot about him, but at the time I was reading the book, I was going through finals, which coincidentally, was about this time period. (It was a unit on the Ottoman Turks, and I was happy that class-life was handy during my reading sessions with And I Darken.)
Despite it's high ratings, it was hard to get into this one. But I'm sure that you will.
MULAN
THE PRINCESS THAT SAVED HER COUNTRY
Name the Fiercest Heroine You Know.
Oh, hmm. This one is hard, because there are just so many. But you know, you can never go wrong with ACOTAR, so I'm choosing Feyre.
TIANA
THE PRINCESS WITH THE COOLEST AND MOST DIVERSE CREW
Name a Diverse Book Whether it is a diverse set of characters (like Tiana's group of Naveen, Louis, Ray, and more) or just diverse in general.
You can also never go wrong with Six of Crows. 😀
RAPUNZEL
LET YOUR LONGGGGGG HAIR DOWN
Name the Longest Book You've Ever Read.
I honestly don't know. I never keep tabs on what book was the longest or shortest. But if I had a guess, it would be Lady Midnight. Just a guess. For all I know, it's probably ACOMAF.
MERIDA
I DETERMINE MY OWN FATE
A Book Where There is No Love Story/Interest or Isn't Needed.
That's so hard, almost all (I said almost) have some kind of ship pairings in them. The real question is, is whether the romance aspect is a crutch for the plot.
I have to cheat again, and use manga.
Certain aspects are in here, because it's a shoujo, but other than that, I didn't really feel any romance coming off of the main character and the "love interest". He was more like an annoying cousin, that once you get to know, turns into your annoying brother.
My review of Kaichou-Kun no Shimobe can be found here.
ANNA/ELSA
FROZEN HEARTS
A Book in a Winter/Cold Setting.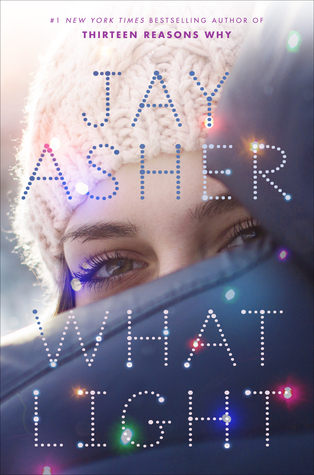 What Light is Christmas-y if that counts. Well… I guess it does.
MOANA
HOW FAR I'LL GO
A Character That Goes on a Journey.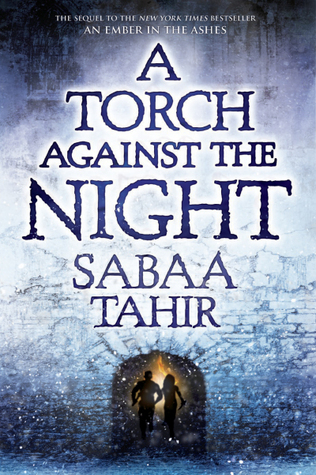 A great sum of A Torch Against the Night is Laia and Elias on their journey. I really liked this book, from what I can remember, and I'm excited that a third is on the way.
---
I Tag
Okay, so this took way longer than I thought it was going to make. The reason being that when I put all the questions on here, the line spacing became very odd, and I had to retype everything so that it would look nicer. (Presentation is everything, my friends.)
I'm too lazy to tag other people, I'm very sorry, so THIS WILL BE A FREEBIE TAG.
You can steal this all you want. 🙂
Follow Me