Thank You!
I was tagged by Maya @ Book Dragon 1017 for this tag! I had some trouble with the link so I had to hunt through Google to find the previous tagger. 😄 If you want to see the post I looked at, you can also click the link to see Book Cover Girls' post. This is the 2.0 version of the tag, but I still hope you really like it!
I've never read Pride and Prejudice but my friends that have really enjoyed it. If you've read it, tell me what you think in the comments!
Rules
Link back to Laura and Emma's original posts so we can see all of your answers! (Just copy and paste these instructions)
Thank the person who tagged you
Answer the questions
Tag a maximum of 10 people


---
While Mr. Bennet silently reads in the study, and Mrs. Bennet's tales of woe can be heard from miles away, you spend a lovely afternoon in the garden with your dramatic and doting sisters. What is a favourite novel of yours that features a strong sibling relationship?
You can never go wrong with the Blackthorns!
You and Mary have decided to walk to the bookshop in Meryton to search for the newest releases. Which book or books are you likely to purchase?
Any Cassandra Clare, Holly Black, Becca Fitzpatrick, Kasie West, Sarah J. Maas, or Alex Flinn books. Those are the authors that I keep coming back to.
Netherfield Park has been let at last, and the owner, a Mr. Charles Bingley, hosts a magnificent ball at his new estate. What fictional ball gown would you wear?
Either the dress from The One or The Heir. Those dresses are simply gorgeous!
Although, I'm not too keen on strapless…
It is the Christmas Ball and Maria has asked you to join her at the piano. What music or song would you choose as an accompaniment to your current book?
I can't really think of any books that feature music, the only book I can think of is P.S. I Like You, so I'll just go with that.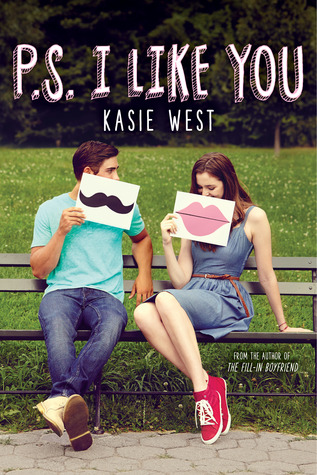 You're helping Jane to take care of her younger cousins whilst staying with the Gardiners. Which fictional children would you include in your own family?
Same answer at the first question: the Blackthorns from Lady Midnight!
It's a sombre evening at Hunsford Parsonage, and after dinner, Mr. Collins stands by the fireplace and quotes from the Good Book, while the party tries not to yawn too obviously. What is a memorable quote from a novel that has always stuck with you?
I don't pay attention to quotes all that much, my favorite is "Never trust a duck" from Will Herondale, but for this post's sake, I'll search for a serious one.
…
Here, I found one:
"Someone needs to tell those tales. When the battles are fought and won and lost, when the pirates find their treasures and the dragons eat their foes for breakfast with a nice cup of Lapsang souchong, someone needs to tell their bits of overlapping narrative. There's magic in that. It's in the listener, and for each and every ear it will be different, and it will affect them in ways they can never predict. From the mundane to the profound. You may tell a tale that takes up residence in someone's soul, becomes their blood and self and purpose. That tale will move them and drive them and who knows what they might do because of it, because of your words. That is your role, your gift. Your sister may be able to see the future, but you yourself can shape it, boy. Do not forget that… there are many kinds of magic, after all."

—The Night Circus
You've been invited to dine at Rosings Park by none other than the infamous Lady Catherine de Bourgh, but the evening ends in disaster as the pompous Lady insults you and your family. Who's your favourite fictional villain?
MORIARTY!
But it is, Jim, it is.
As Lydia has gone down to Brighton with the Forsters, and Elizabeth is off on her jaunt to Derbyshire with the Gardiners, you also want to go away for a quick break. Which fictional location would be your perfect holiday destination?
😅 The first location that popped into my head was Mars from The Martian, but we all know how badly that would end.
I honestly can't think of anything. Just lemme ask you this, when in a YA Book has anything ever been "relaxing"? That's probably why I can't think of any ideas. 😅
You're running to the fine horse chestnut tree on the green to relive some of your favourite childhood reading memories. What is one that you remember most fondly?
Hmm… It's getting harder to think. 😅 My fondest memories are of me hanging out with friends and playing all sorts of imaginative games.
You're on a tour at Pemberley and you come across Mr. Fitzwilliam Darcy emerging from the pond, scandalously clad in only his wet underdrawers and shirt. You can't help but swoon at the sight. Aside from Mr. Darcy, who is your favourite romantic interest?
Will Herondale from The Infernal Devices series. He's always been my pick, I haven't met someone else who could top him yet.
---
I Tag
(I don't know who has read the book or not, so I'm just going to hope whoever I tag will still enjoy this.)
This is also a free tag to those who want to try it out!
---
Follow Me