Thank You!
I want to give a special thanks to Carrie @ Cat on the Bookshelf for tagging me recently!
There aren't any official rules on this tag. It was created by Jen Campbell, but I have the rules from the description from her video right here:
Pick ten books from your shelves that you associate with a specific time and place in your life. Tell us the story behind your choices and what the books are about.
Unsure if it means by telling a story when I was reading the book, or if it's asking me to compare it to something in my life. Eh. I'll do either. 🙂
---
Saving Hamlet by Molly Booth
This book brought me back to my days on the stage. Whether it was for acting for plays or performing musically, I was reminded of how hectic backstage life really was. I don't do plays anymore (I try out, but I never get a part) however I still understood this book a lot more because of my experience with them.
The Trouble with Destiny by Lauren Morrill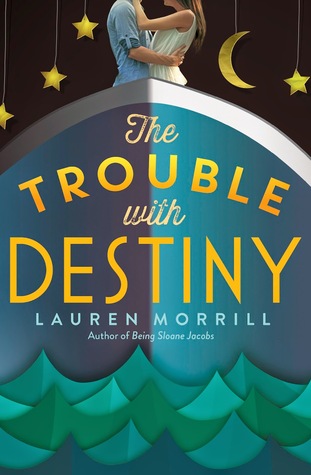 This book was okay, but I wasn't really connected with the main character.
However, I was connected with the marching band concept. I know how fun (and stressful) competitions are, and all the dedication and work I had to put in them. All the little catastrophes in this book weren't as realistic to what I would imagine really happening (despite it being a contemporary novel and all) but there are still those little moments where we all mess up in life. So I get the pressure that Liza was under.
City of Bones by Cassandra Clare
I don't have a comparison story for this one, more like a story about what was happening when I was reading it. Two stories, both short.
I was super new to YA and books in general, and started reading a few, but none of them really made any impact on me. Then, I started reading City of Bones, and slowly got into other genres like it. This isn't exactly the book that got me into YA, but it's one of them.
My other story was once when I was walking around a festival with a friend, I was looking around and saw a person and his friend sitting beside the street reading from this book. I instantly fangirled silently, and my friend said something around the lines of, "What's wrong." I told her about the book, and tried to recommend it to her afterwards. 😀 (I didn't talk to the people reading the book, I just saw the book and was happy to find someone else reading what I like.)
The Scorpio Races by Maggie Stiefvater
Another story of how I fangirled to someone reading something I liked.
I was browsing the YA section of my local bookstore, and the girl next to me was talking about The Scorpio Races. I think I was reading it at the time, because I thought in my mind, "YES!" Now, I'm an introverted person, I didn't actually talk to the girl, even though I really wanted to and tell her to get the book. I'm sad that I didn't, she ended up getting a lot of my other favorites, and I kept silently cheering her on.
Nerve by Jeanne Ryan
I remembered seeing one of the trailers for the movie before it came out and thought, "It'd be awesome if it were a book." I didn't know it actually was a book until I saw a bunch of Goodreads ads and then saw it at the store and bought it on a whim. I read it before the movie came out, and really liked it. The movie turned out to be really different, but I understand why. By itself, the movie was alright though.
Also the beginning, I remember, had Vee working backstage, so it had that play element that I understood too. Even if it was fleeting.
The Coldest Girl in Coldtown by Holly Black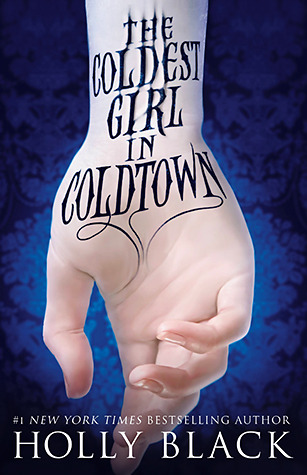 Maybe my earlier readers knew this, but I didn't really like books with vampires in them. Actually, I didn't like vampires in general. (Movies, shows, books, etc.) It all stemmed from a childhood fear of mine, but I also thought that the books would just be clichéd. (I used to not like clichés, but I do now, for most things.) However, I really enjoyed this book, and later on I got comfortable reading other books, like Vampire Academy and Bloodlines.
Zeroes by Scott Westerfeld, Margo Lanagan, and Deborah Biancotti
Before I started reading this, I kept watching superhero movies. A friend showed me my first X-Men movie, and I started getting into the fandom. It's surprising that I haven't really looked into watching the movies before, being the Marvel fangirl that I am. So shortly after, I decided to give this a shot, and ended up watching more X-Men movies after. 😀 I have the sequel, but it's in my pile of untouched books.
Princess of the Midnight Ball by Jessica Day George
This is one of the earliest books that I've ever bought to get me into fairy tale retellings. This book specifically, is a retelling of The Twelve Dancing Princesses. It had a dark and mysterious spin to it, and I eventually searched for others just like it.
Fangirl by Rainbow Rowell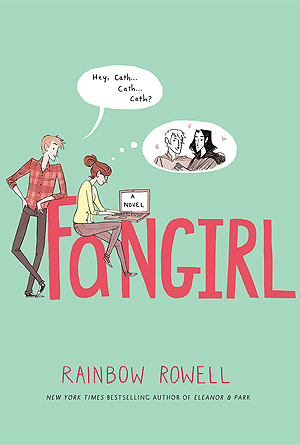 I was so indecisive about this book, I'm glad I ended up reading it.
If a book had to perfectly describe my life as a fangirl, this one would be it. (I don't do fanfiction, but I do fanart. Either way, I found it relatable no matter what.)
Flamecaster by Cinda Williams Chima
I remember reading this all in the span of one night. It was last summer (I think) and I stayed up all night until dawn to finish this book. I might have fell asleep somewhere in between, but I finished it so quickly that I didn't even make a review even though I know I should have. 😅
I Tag
Only a few because I'm lazy. 😋 If you're not on this list, consider this a free tag. You are open to it if you wish to be!
Sophie/TeacherofYA/Maya/Sue/Sam/Kate
---
Follow Me