Thank You!
I really want to thank Sam @ RiverMoose-Reads for tagging me a long time ago. I think it's been a few months since I was originally tagged. 😅 I'm sorry I couldn't have done this earlier!
I've never actually listened to Panic, I've heard a few songs, but not a lot. (I'm probably unqualified to do this tag.)
Rules!
1 – Tag the creator (RiverMoose-Reads)
2 – Answer the questions
3 – Name your favorite from each album. (I can't do that cause I've never heard any albums)
4 – Tag 5+ people!
5 – Have fun!
Questions!
A Fever You Can't Sweat Out – A book you can't help but love
I really enjoyed reading this.
Fun story, I had to write a poem for class this year, and ended up basing it off of this book. So after class the teacher pulled me aside to talk about it. At first I thought around the lines of, "Am I in trouble." (Because we've all thought it before when a teacher wanted to speak privately to us, I know I'm not the only one.) But she started asking me if I've read the book, and when I said yes, we started to gush together about how great it is.
English teachers are the best teachers.
Pretty. Odd. – A book that confused you (in a good or bad way)
I can't really think of a book that confused me. Sure, some had some confusing parts in it, but it cleared up.
Even in looking through my manga I can't really think of one—
Oh wait, I thought of one.
I loved Classi9, but there was one recurring thing that confused me, and that was time period.
I wrote a review, I'll elaborate more in that.
Vices & Virtues – A book you have conflicting feelings over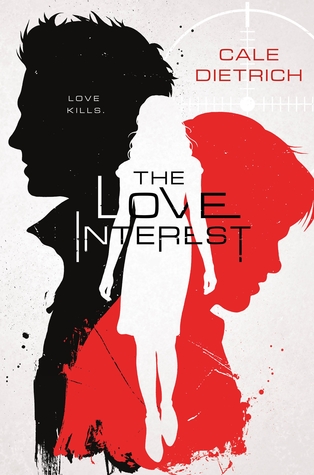 I also wrote a review for this explaining everything, so I'll talk more in that.
Too Weird To Live, Too Rare To Die – A long title you love
It's not that long of a title (what's really long is the list of authors) but I still like it. 🙂 (I really want to read this!)
Death of a Bachelor – A great book with a terrible movie
I don't really think any of the movies are terrible. Sure, they're not that accurate, the casting isn't probably what we imagined, and lots of the lines aren't said the ways we probably wanted them to be said, but by itself, the movie we're all thinking of is not that bad of a movie. I kind of respect movies for how they are, even if they're not like the book. So I can't really give you an answer.
This is also my way of saying I can't remember any movies. At all. 😀
I Tag
Uh… uh… uh… I can't be lazy this time again. (>_<)
---
Follow Me