Thank You!
I want to thank Sophie @ Blame It on Chocolate for tagging me! Go visit her site! You're crazy if you hadn't already!
Now if everyone doesn't hate me by the end of this post, then I will cry tears of joy.
A POPULAR BOOK OR BOOK SERIES THAT YOU DIDN'T LIKE.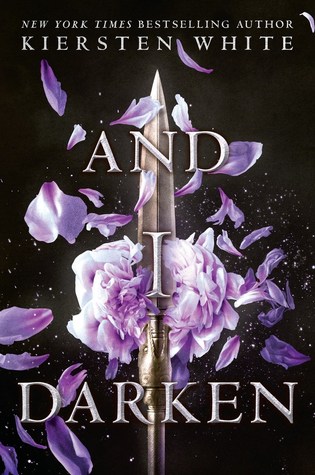 And I Darken was okay. I wasn't totally engaged in it, but I didn't dislike it that much.
A POPULAR BOOK OR BOOK SERIES THAT EVERYONE ELSE SEEMS TO HATE BUT YOU LOVE.
First book was pretty good, but everything went downhill for me in the second.
AN OTP THAT YOU DON'T LIKE.
I don't want to admit anything. Shippers are a scary group of people. I'll just cheat and try to divert your attention.
Oh, look at those clouds outside. Aren't they nice? … Nice clouds. Fluffy too!
Very… … fluffy… … … …
Okay fine. I'm cheating and going with a less than semi-popular otp: Violet and Zen from Unremembered.
A POPULAR BOOK GENRE THAT YOU HARDLY REACH FOR.
Probably horror, which is weird, because I kind of like that stuff. But still, I could never open a horror book or watch a movie. I just like horror games, and sometimes, TV shows.
A POPULAR/BELOVED CHARACTER THAT YOU DO NOT LIKE.
Mare Barrow. Mainly because in the second book she was unrecognizable from the character she was in the first book. Sometimes that's an okay thing, but not in this case.
A POPULAR AUTHOR THAT YOU CAN'T SEEM TO GET INTO.
Sarah Dessen books. I've tried, but I wasn't really into them.
A POPULAR BOOK TROPE THAT YOU'RE TIRED OF SEEING.
I kind of like a lot of book tropes. I haven't really come across any I got tired of. I don't like love triangles as much, but if they're done well, I like them. I don't think that counts for this question though.
A POPULAR SERIES THAT YOU HAVE NO INTEREST IN READING.
I have a few on my mind, but one of them is The Problem series.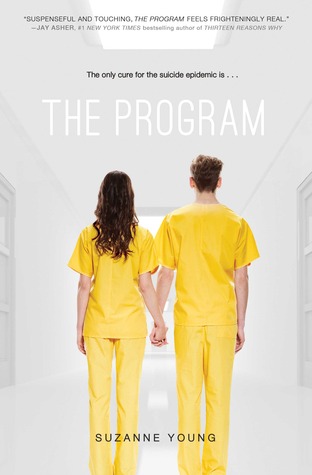 THE SAYING GOES "THE BOOK IS ALWAYS BETTER THAN THE MOVIE", BUT WHAT MOVIE OR TV SHOW ADAPTATION DO YOU PREFER MORE THAN THE BOOK?
So I made a list of books/manga I liked more than the movies/shows/anime:
City of Bones (versus the TV show, I actually like the movie), Miss Peregrine's Home for Peculiar Children (the movie by itself is good, but when compared to the book, the book is better), Beastly (the movie wasn't that bad, but I still liked the book more), The Giver (same situation as Beastly), The Book Thief (same situation as Beastly), Romeo & Juliet (I didn't really like this play, but the script is way better than the movies, especially the one with Leonardo deCaprio [sorry Leo]), The Earl and the Fairy (I've only seen two episodes of the anime but they left out one of the characters, and I kind of raged), Ella Enchanted (same situation as Beastly), Divergent (same situation as MPHFPC), aaaaand I think that's it.
And a list of movies/shows/anime I liked more than the book/manga:
Noragami, OHSHC, Kamisama Hajimemashita, The Martian (though I still love the book), The Hunger Games (though I still love the books), and that's it.
I Tag
If you've already did this, I'm sorry, you don't have to if you don't want to.
Rendz/Kate/Jessica/Mandy/Amylee/Maya/Sionna/Azia
---
 Follow Me