Thank you!
I want to thank a really cool blogger friend of mine, Alex @ LordoftheTrekkies for tagging me in her original tag! Click the link to see her original post!
The Rules
Thank the person who tagged you

Use the tags pic (should be at the top of this post)

Mention the creator

Answer the questions below

List three of your favorite blogs

Tag at least two others to try this tag

---
The "Questions"
A-Annoying Name a character that got on your nerves.
OH! TAMLIN!!!!!!
He made me so angry, I won't tell you why because of spoilers, but he's my least favorite character of all time.
L-Labyrinth A plot thats hard to understand.
Basically any Slice of Life manga ever made.
E-Excellent What book, in your opinion, has the best writting?
TMI series!!!!
X-Xenograft A plot/situation/character-type that's been way over used.
This is really hard, I've read lots of cliché characters, plots, etc. I'd choose the whole life or death thing. There seem to be lots of those kinds of plots, where either the characters have to kill each other, or kill a target.
C-Careless A book that is filled with plot holes and inconsistancy.
Hmm, I can't think of one. I know some books that carry loose ends, but I can't seem to remember which ones.
H-Helpful A book that's always been there for you.
The Familiars, I used to not read any books when I was younger, so this was always the book I reread for class and such.
A-Anticipation A book that you've wanted to read for a while.
There's so many. The one I waited for is The Last Magician. It's not out yet, but it's one of my most anticipated reads.
I asked for an ARC a really long time ago, but I don't think I'll get one. But that's fine, I'm prepared to buy it if I have to. 🙂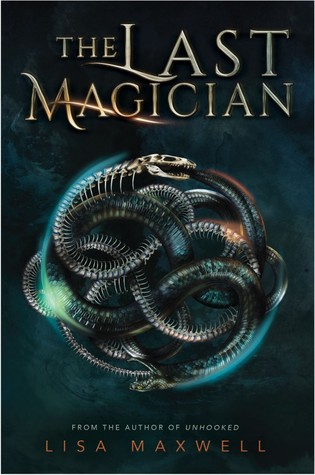 R-Ravaged A book to movie adaptation that really stunk.
Miss Peregrine's Home for Peculiar Children was the least accurate thing I've watched, and I've watched the first few episodes of Shadowhunters and gave up on it.
Don't get me wrong, it's  pretty good movie and I love Tim Burton films, but a little more accuracy would have been nicer.
As for Shadowhunters I have very mixed feelings for it, I kind of want to watch it, because I feel like I'm missing out, but I really don't want to. I love Cassie Clare, but I don't think she's in charge of the script writing for the show. If she did, then I bet everything would be a lot different.
Sorry if you feel a very different way. If you like the movie of MPHFPC or like to watch Shadowhunters, than that's perfectly fine.
M-Metamorphic A character that changed a lot.
Oh, well I'm going to say Katniss.
But not in the way you're thinking, no.
At first Katniss was undefeatable, but as she witnessed more tramatic scenes, later in Mockingjay she seemed a shell of her old self. That was kind of frightening, because she used to be very lively, but she ended up being indifferent about the world and was emptied out of all emotion.
Another person like this is Mare, from Glass Sword. She used to be considerate of her sister, and kind to others, but she changed in lots of ways after her first kill. She turned into a robot, no emotion whatsoever, and I found it harder to read about her character because I grew to dislike her.
I-Ingenious A one of a kind story/character.
That would be The City's Son. I loved it so much, go out and read it!
N-Narrative A retelling of a story that you like better then the original.
Most likely Unhooked by Lisa Maxwell.
G-Guru Your go to author.
CASSIE CLARE!!
(I still love her books no matter what.)
Also Bisco Hatori and Julietta Suzuki for Manga.
Blogs
Ah! I'm sorry but I can't possibly chose! I love all the blogs I come across, they're so unique in their own special way, like the writers themselves. Y'all should be proud to own a amazing site that you can call yours.
Tagged
Only three because I'm lazy.
---
Follow Me