Thank you!
I want to thank the amazing Mandy @ Book Princess Reviews for tagging me when I needed it most! If you haven't already seen her blog, I suggest you go do so right now!!
---
A Book For Each Initial
(This will be hard.)
I—Illuminae by Jay Kristoff and Amie Kaufman
C—Crown of Midnight by Sarah J. Maas
E—Eleanor & Park by Rainbow Rowell
B—Black Widow: Forever Red by  Margaret Stohl
R—Replica by Lauren Oliver
E—Ella Enchanted by Gail Carson Levine
A—A Court of Mist and Fury by Sarah J. Maas
K—Kamisama Kiss by Julietta Suzuki and Tomo Kimura
E—Emmy & Oliver by Robin Benway
R—Red Queen by Victoria Aveyard (I couldn't find any more R's.)
Age—Count Along Your Bookshelf
I'm not saying my age on here, but I got to The Crown by Kiera Cass.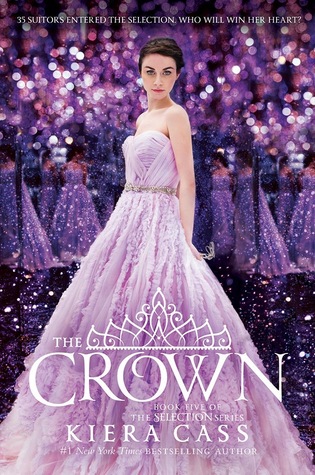 Book That Represents a Destination You Want To Travel To
I am cheating and going to say Wonderland!
(I don't have any books based on Paris…)
Favorite Color
My favorite color is purple, so of course I'm in love with The Crown's cover art! 💜
Fondest Memory Of
That would be The Familiars series. I loved these books when I was younger, it's a great Elementary/Middle Grade book to read.
Most Difficulty Reading
I don't really think I have some books that were hard for me to read because I couldn't understand them… Maybe an adult book, but other than that I don't believe I had one that I read (and liked).
Which Book In Your TBR Pile Will You Get the Biggest Sense of Accomplishment From?
I've had this book for 3 years and I still have not read it! I really need to read this sometime…
---
Tag
Because I'm so lazy (T^T I'm sorry!) I'm only going to tag four people… And YOU!!! (If you want to that is.)
Follow Me