Thank you!
I want to thank the amazing Sophie @ Blame It On Chocolate for tagging me! I love her blog, it's so fun! And there's chocolate! Go click the link to visit her site!
Credit the bada** (I censored it, tehe) Drew @The Tattooed Book Geek as the creator of the tag, either use the created tag name graphic or create your own and link back to his blog
Answer the questions
Tag as many people as you want
---
WHAT IF YOUR FAVOURITE GENRE?
Last time I said contemporary and fantasy (as in high fantasy). But now, I'll change my answers up and go with mystery! I really like mystery, and the suspense that comes with it. It's such a fun genre to read and will keep you on your toes.
WHO IS YOUR FAVORITE AUTHOR FROM THAT GENRE?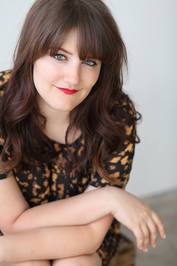 My favorite author from this genre is Brittany Cavallaro. She wrote A Study in Charlotte which is a modern retelling of Sherlock Holmes and Dr. Watson.
WHAT IS IT ABOUT THE GENRE THAT KEEPS PULLING YOU BACK?
It mainly the suspense factor that draws my in every time. I like how this genre can puck at my brain and I try to solve the mystery while reading along with the book.
WHAT IS THE BOOK THAT STARTED YOUR LOVE FOR THAT GENRE?
I'm not really sure if this counts as a mystery (it's more paranormal than anything), but The Unbecoming of Mara Dyer. It was a mix of paranormal, mystery, and scary (not quite horror), and I loved every bit of it!
IF YOU HAD TO RECOMMEND AT LEAST ONE BOOK FROM THAT GENRE, WHAT BOOK WOULD YOU CHOOSE AND WHY?
Most likely The Clockwork Scarab. I think it plays with mystery really well, and there are some comedic moments that I think a lot of people will enjoy. It's underrated, which is why I think a lot of people need to try it out.
WHY DO YOU READ?
I read because I like being in a new world, or a replica of my world, and learn about the characters' lives. Lot of theories have been thrown around with why people are so drawn to fictional characters, and the answer was because of their backstory. I really do love an interesting character to read about, which is why I keep reading.
I Tag Everyone!!
That's right, I'm lazy. 😀
Follow Me