Thanks!
I'd love to thank Sam @ RiverMoose-Reads for another wonderful tag! Click on her name to see her post!
NUMBER ONE: "TOTALLY SHOULD'VE GOTTEN A SEQUEL"
I'd love to see a sequel for this, maybe not about Kahlen, but other characters. Maybe do one from the human point of view, or continue this with a series about Kahlen's friends. I just want Kiera Cass to keep making books!!!!
NUMBER TWO: "TOTALLY SHOULD'VE GOTTEN A SPIN-OFF SERIES"
Who'd want a spin-off series for this? C'mon, I know you want to see one! I'd love to read more SJMaas books. Please, give us more!!!!!
NUMBER THREE: "AN AUTHOR THAT TOTALLY SHOULD WRITE MORE BOOKS"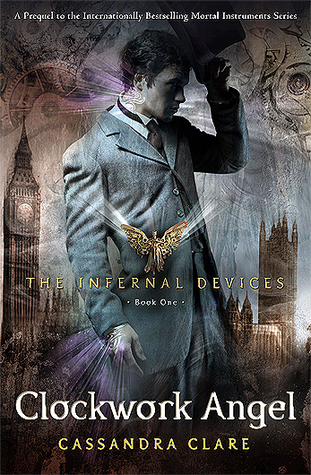 I know that Cassie Clare writes tons of books, and that she's got more book series on the way, but I never want her to stop making books! They're my life!
Keep writing or else I'll have Magnus breakdown your door cause he wants more action! (Hope that didn't sound violent, haha,)
NUMBER FOUR: "A CHARACTER THAT TOTALLY SHOULD'VE ENDED UP WITH SOMEONE ELSE"
I didn't really enjoy this book all that much because of the main character's love interest. I wish she'd chosen someone else.
NUMBER FIVE: "TOTALLY SHOULD'VE ENDED DIFFERENTLY"
The ending was not as direct. I don't want to spoil it for any readers, but I'll just say that it's sort of bittersweet. They resolve the love conflict, but you never truely find out if Leo is a merman or not. I want to know!
NUMBER SIX: "TOTALLY SHOULD'VE HAD A MOVIE FRANCHISE"
Marvel made a book instead of a movie. I loved the book, but I wanted to see it in theaters!!!!!! Who's with me? Make Black Widow a movie!
NUMBER SEVEN: "TOTALLY SHOULD'VE HAD ONLY ONE POINT OF VIEW"
I like some books because they have multiple points of view. I tried to pick one, I really did, but I found I liked all of them as they were. 🙂
NUMBER EIGHT: "TOTALLY SHOULD'VE HAD A COVER CHANGE"
I liked the original covers of the first two books:
I'd like something similar to them, the third book cover doesn't quiet match. I still have yet to read Let the Wind Rise, I've owned the book for almost a year now.
NUMBER NINE: "TOTALLY SHOULD'VE KEPT THE ORIGINAL COVERS"
This is the original cover.
This is the current cover.
I like them both, but I highly enjoy the original one better.
NUMBER TEN: "TOTALLY SHOULD'VE STOPPED AT BOOK ONE"
I really liked the first book, but I wasn't too into the second one. I didn't like knowing that Mia and Adam drifted apart, and it took a little while for them to be comfortable around each other again.
TAG
Jess/Page Pixies/Lia/Leah/Jamie/Melissa/The Sassy Geek/Mandy/Ngoc/Elly & Lizz/4teen