Thanks!
I'd love to thank the wonderful blogger over at AdoptaBookAUS for tagging me! Click here to see her post! 😀
The Rules
Credit the original creator, Read Diverse Books.
The Diverse Books Tag is a bit like a scavenger hunt. I will task you to find a book that fits a specific criteria and you will have to show us a book you have read or want to read.
If you can't think of a book that fits the specific category, then I encourage you to go look for one. A quick Google search will provide you with many books that will fit the bill. (Also, Goodreads lists are your friends.) Find one you are genuinely interested in reading and move on to the next category.
FIND A BOOK STARRING A LESBIAN CHARACTER
My Twitter feed has been bursting with this book last week. I haven't read it yet, but I'm going to if I ever get it (it was just released).
FIND A BOOK WITH A MUSLIM PROTAGONIST
I read this as an independant reading project for school and I enjoyed it! I was completely inspired by Malala and I was blown away with her book.
FIND A BOOK SET IN LATIN AMERICA
I don't know if this counts, I haven't read it yet, this is my first time hearing about this book. But it looks really good!
FIND A BOOK ABOUT A PERSON WITH A DISABILITY
I'll have my review up for ths on Friday.
FIND A SCIENCE FICTION OR FANTASY BOOK WITH A POC PROTAGONIST
It's been awhile since I picked this one up, but there are lots of good rating for it everywhere. Hope y'all like it if you pick it up. 😀
FIND A BOOK SET IN (OR ABOUT) ANY COUNTRY IN AFRICA
This is actually my first time hearing about this book, but it looks really interesting to pick up!
FIND A BOOK SET IN SOUTH ASIA (AFGHANISTAN, INDIA, PAKISTAN, SRI LANKA ETC.)
This book was amazing, I loved it! If you love retellings of Aladdin or any Disney story for that matter then you won't be disappointed by this book!
FIND A BOOK WRITTEN BY AN INDIGENOUS OR NATIVE AUTHOR
I've actually seen a signed copy for this book yesterday at the bookstore. I just read the description and it looks like a good book to read. if you want to know more click here.
FIND A BOOK WITH A BIRACIAL PROTAGONIST
This is a must read! Rainbow Rowell's Eleanor & Park is a bittersweet book on love. Read my review here.
FIND A BOOK STARING A TRANSGENDER CHARACTER OR ABOUT TRANSGENDER ISSUES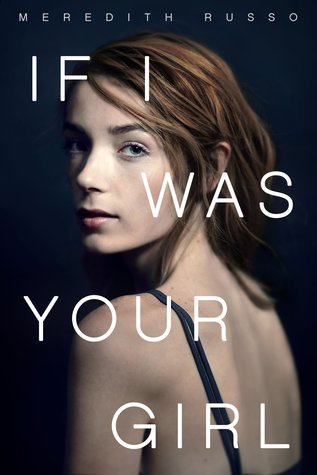 I've seen this book around many times, I haven't read it yet but it looks pretty good!
I TAG
You don't have to do the tag if you don't want to or already did it. 🙂 If I haven't tagged you but your interested in participating then I tag you too!
Follow Me