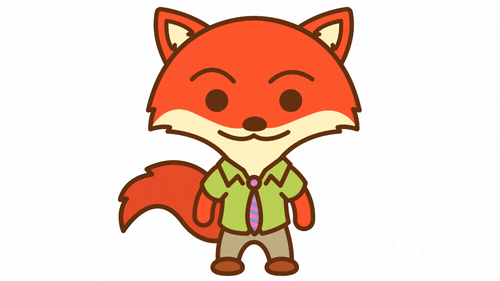 Thanks!
I'd love to thank the wonderful blogger, Book Dragon 1017, for tagging me. Thank you again!
Book Dragon's Qs
IF YOU COULD SPEND THE REST OF YOUR LIFE IN ONE BOOK WORLD, WHICH WOULD YOU PICK?
The Shadowhunter world of course! I'd love to kick some demon-butt with my parabatai by day and go to fae parties by night. I'd make my own institution where I live, and gather as much people with the Sight as I can and have them help out. Or I'd be a mundane, but I'd like to have the Sight so I can live in that world.
WHAT COSTUME WOULD YOU WEAR FOR HALLOWEEN?
I was a unicorn with a mustache for Halloween. Creative, right?
I drew hearts on my cheeks, and I put on a fake mustache and trick-or-treated with my friends. Of course I was too old, and some neighbors even pointed that out, but who'd pass up free candy?
WHY DID YOU START YOUR BLOG?
It started off as an assignment for my computer class last year. I then made an account, with the help of some friends, and I've been working on my blog to build up on it.
Our teacher eventually forgot about the assignment, but I grew attached to my blog and the people on it. I couldn't even turn in my blog if he did remember the assignment, it became my own thing and I didn't really like the idea of it being a graded project.
I've only recently started being very serious with it. I'm posting a lot more, and I'm now trying to do reviews on ARCs. Because my site is no longer affiliated with school, I can do all the normal blogging fun! (Book Tours, ARCs, Buddy Reads, etc.)
So it's mine now, haha! 😀
WHAT IS YOUR FAVORITE OUTDOOR ACTIVITY?
Outdoors? As in outside? As in I have to leave my food, my couch, my books, and my TV to go out into the bright world only to stare at the sun and come back smelling like earth? That outside?
Haha, no. I like playing Badminton here and there on a nice day, or I even jog a bit (even though it kills me because I'm not athletic). I used to Rollerblade too, it was fun.
WHAT IS ONE THING YOU'D CHANGE, IF YOU TOOK OVER THE REST OF THE WORLD?
Prices of books shall go down! I know it's probably bad for the economy and all, but I know readers will love that happening.
WOULD YOU RATHER BE IGNORED BY EVERYONE FOR THE REST OF YOUR LIFE OR BE JUDGED BY EVERYONE FOR EVERYTHING YOU DID?
Ignored. I don't like people hating on me, who would want that? I'm cool with being ignored, it's much better than the other option,.
WHAT KIND OF PERSON DID YOU THINK YOU WERE IN A PAST LIFE? JUST IMAGINE, EVEN IF YOU DON'T BELIEVE IN PAST LIVES.
Ooooh. I've never thought of this before.
I'd like to say that I was some kind of detective in the late 1800s. That'd be very interesting. Or perhaps just someone who was kind, I'd like that too.
Most likely I was a baker, I can't cook for the life of me now, but maybe I used up all my talent back then.
DO YOU BELIEVE IN SOUL MATES?
Yes and no.
Yes, as in I think there are some people who fit well together and are a cute couple no matter what.
No, being I don't have one.
Ha, it's perfectly fine! I'm not really looking for anyone. I'm just going to focus on my classes, and then my career.
DO YOU HAVE ANYTHING YOU MADE/BOUGHT THAT IS RELATED TO A FANDOM YOU'RE IN? IF SO, WHAT ARE THEY?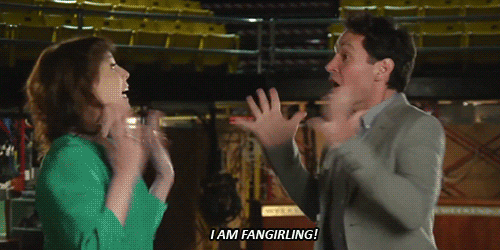 I have so much fandom merch, oh my gosh.
I've got a lot of buttons from fandoms, courtesy of Hot Topic. Other stuff I also got include:
A black and red Over The Garden Wall T-Shirt
A TMI: CoB pen and bookmark
A Funko Pop Sherlock with Hat
A Titan Vinyl of John Watson (Sherlock)
A black "I am SHERlocked" T-Shirt
A black "Your Ragnarok is now" Loki T-Shirt
A black "Always be yourself unless you can be Loki then always be Loki" T-Shirt
2 Superman T-Shirts
A Funko Pop keychain of Loki
A Gravity Falls Dipper hat
A stuffed rainbow barfing gnome from Gravity Falls
Gravity Fall's Journal 3
HOW DO YOU CHEER YOURSELF UP?
I always go and pet my kitty, or watch some TV/YouTube to cheer myself up. But usually I'll just go on my blog and be with you guys, because you always cheer me up. 😀
This was really long, and I'm lazy, so I tag everyone!
Follow Me