 Thank You!
I'd like to thank Book Dragon 1017 for tagging me!! Click to see her site! Go on, don't be shy, click the link!
Rules
•Thank the person who nominated you
•Post a quote for 3 consecutive days (1 quote for each day)
•Nominate three new bloggers each day
Quote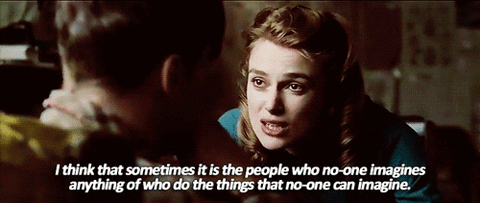 Feels!! Has anyone here seen The Imitation Game? It's a great movie, I recommend it! I pulled this quick quote out from it. It's really inspiring and (I think) this quote is said at the end of the movie, which is the saddest part. But go watch it if you haven't and if you did tell me what you thought of it!
Tagged
Poetry @ A Bookwyrms Lair/Michaella @ My Bookmaniac Life/Erucchii @ Erucchii's Books and Recs